Journey to the East's Private Tours of Japan are a complete holiday (not just a day tour) which offers bespoke trips focused on sites, culture, nature, art, or cuisine. Customized Japan Private Tours are great for couples, families, groups of friends, clubs, and special interest groups.
A Private Tour of Japan typically starts with close consultation with you and questions like "when are you thinking of travelling and for how long?", "how many of you in a group and the composition (including ages)", "what is the purpose (occasion) of the visit?" and "any preferences for what you like to see and do?".
We can create a bespoke tour from the ground-up or use one of our Private Tour Model Itineraries as a starting point. These include:
You may like to pick some contents from our Small Group Tours to include in your Private Tour. With our intimate knowledge of Japan, we can suggest the best ways to achieve your goals, meet your preferences and budget.
Level of accommodation, the number of guided days, mode of transport, inclusion of meals are all up to you. Once the tour plan is agreed, we provide a detailed itinerary with train timetables, directions and details of arrangements for your hotels and restaurants.
According to our past guests, our private tours in Japan "worked like clockwork", which takes away the travel stress. That is exactly what we aim for. With an endless amount of information and fast moving world, who has time to research all to plan a fail-proof holiday?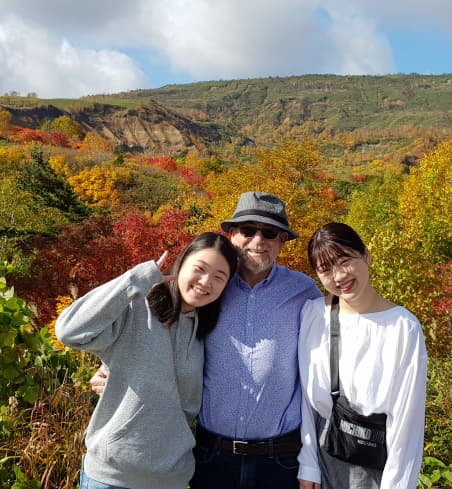 Why choose a private tour of Japan?
Made to suit your needs
Suitable for meeting specific needs of travellers including mobility, dietary requirements, travel pace or accommodation preferences as well as celebrating special occasions such as anniversaries.
Flexibility in time
Custom made private tours of Japan can start and finish any time in a year, perfect for people who have specific time for travel.
Go exactly where you want
An off-the-shelf group tour may not include all the destinations you would like to visit, or may include places that are not necessarily of your preference, but with a tailor-made private tour you can select the exact destinations you would like to visit.
Enjoy a stress-free holiday
Private tours of Japan are ideal for busy people who want their holiday in Japan professionally planned so they can just turn up and have the great stress-free holiday the need and deserve.
Private Tour Model Itineraries
You can take the model itinerary as is, or combine or modify it to suit your needs. There are some great Extension Itineraries available too, and they can also be added before or after joining our Small Group Tours.
Like our popular Small Group Tours, these itineraries are packed with unique and authentic experiences, the Journey to the East way.
Art and Japanese Garden Private Tour
Autumn Private Tour of Japan
Autumn Private Tour of Rural Japan
Autumn Private Tour of Japan Alps
Cherry Blossom Private Tour of Japan
Cherry Blossom Private Tour of Western Japan
Cherry Blossom Private Tour of Northern Japan
Side Tours (Tour Extensions)
ONLY available with any of the Journey to the East Small Group Tours or as an add on to a Private Tour.
These private extensions allow you to add on extra places of interest at the conclusion (or before) of your Small Group Tour. Extensions can be as simple as an additional night at the tour hotel or multi-city, multi-day itineraries. Please see below some of our popularly requested extensions for ideas, or talk to us about designing an extension just for you.
Walking Tour of Kumano Kodo
Walking Tour of Nakasendo
Kinosaki & Northern Kyoto
A very belated 'Arigato gozaimasu' for making our long-awaited family trip so enjoyable. The Hama siblings all said the trip will bring 'unforgettable, priceless memories'. We know a lot of research and detail went into the planning and execution of the trip, but you made it seem easy and interesting for all of us.
Just to let you know the long awaited trip met all our dreams.. just wish we could have stayed longer!!
Our guides were all friendly, knowledgeable and helpful.. couldn't ask for better.
We loved all the hotels… especially the ryokans… such friendly and beautiful places to stay. The weather even held out for us.
Thanks to all of you for your help in making this a great experience.
Thanks again, Linda and Geoff Cummings
The team at Journey to the East pulled off the impossible in arranging a short notice trip to the very best of Japan for me and my family this summer. They dealt with the logistics and bureaucracy very quickly (less than a month) and their paperwork enabled us to get visas and start the trip on our preferred date with no fuss. Their guides were a joy to work with and were all knowledgeable, and extremely well organised, as well as charming the whole (demanding and diverse) family group. Thank you for making this a memorable summer.
Trip date: September 2022
We can't thank our guides enough for showing us the range of sights in Japan. They were friendly, professional and delightful and we saw things and went to places you could never see on a group tour. In 2 weeks we visited major cities, UNESCO sites, small towns, travelled on every sort of transport available, saw sunshine, snow, cherry blossoms and ate a range of wonderful food. Brought home lots of photos and memories. Thank you for an unforgettable trip.
We enjoyed the well-planned itinerary, were fully satisfied with the choice of places to visit and appreciated the opportunity to travel with local guides who showed us and explained to us the way of life in Japan, Japanese traditions and historical facts, encouraging us and cultivating among us an interest to further explore the country.
It was a great pleasure and a unique opportunity for both of us to discover a wonderful culture of Japan. I would like to thank your guides for their hospitality and efforts to show us this beautiful country.
In regards to feedback, I think that the program itself is very good planned, showing the guests Japan from many different angles. Thank you so much for your effort. I only can suggest that a good idea would be to spend a bit more time on Miyajima island, it's such a unique place and I felt I could spend there a bit of more time.
I truly appreciate your help and effort to make our journey enjoyable.
Nataliya Dolgova & Maria Cherkasova
Our trip was amazing and we really enjoyed the country and its people, the autumn, and the range of places we visited (next time I'd ask for another day in Fuji!). Our guides were all terrific and gave us a real insight into the areas. The accommodation was excellent and always well-located.
This trip is at the top of my travels as one of the most outstanding tours I've ever done.
Thank you
Get in touch and book your next trip with Journey to the East