2024 Autumn Tours of Japan
These 2024 Autumn Colours Tours of Japan are a selection of trips devoted to the stunning colours, sites, nature, culture and food of autumn in Japan.
The focus of 2024 autumn leaves tours in Japan are experiencing the majestic koyo (coloured leaves), Japanese autumn festivals, rural autumn landscapes and pristine national parks, along with the must-see sites of Japan.
Why not explore Japan in its greatest season – autumn? – the weather is just the best too!
All tours are led by expert tour guides who will make sure you enjoy every minute of your koyo journey.  Just click your preferred picture below to review an autumn itinerary where you will be escorted by some of Japan's top guides.
Talk to us today about your plan to see Japan in autumn
More about the best choice for your Japanese autumn colours aour.
Each tour departure is matched the autumn leaves in Japan as they change colours in a geographic pattern from north to south across the Japanese islands from Tohoku, Central Honshu, Shikoku and Kyushu. So, your Japanese autumn colours tour will show you the peak of the autumn colours
Perhaps you prefer to focus on special autumn food, the autumn colours in the Gardens and Art Tours, or Walking Tours with the beautiful fall colours all around you – it's all there to choose from!
The Japan Autumn Colours Tours are mini group tours limited to just 8 guests per tour for a more personal service. The group size of your small group autumn tour of Japan makes it possible to enjoy the 'real Japan'. Smaller specialist restaurants and places well off the beaten path where larger groups and buses just can't go will enhance your experience.  Interacting directly with our Japan-based guides, who are extremely knowledgeable about Japanese culture and history, will give you insider knowledge and personal attention that we all enjoy.
Signature
Our Signature tours offer the most comprehensive cultural exposure.
Discovery
Our Discovery tours provide up-and-close encounters with traditional life and natural landscapes into the more remote regions of Japan.
Comfort
With a focus on comfort and ease, our Comfort tours deliver an authentic experience with a few extra creature comforts to make for a more relaxed and supported trip.
2024 Autumn Colours Spectacular Tour of Japan
One of our most comprehensive and popular trips, this tour offers you a journey of a lifetime at one of the most magical times to visit Japan – autumn!
Next Departure 4th Nov, 2024
2024 Autumn Leaves Tour of Japan
This tour is ideal for those who enjoy a higher level of comfort and easier pace. It offers comprehensive cultural insights, diverse landscapes and a variety of authentic experiences of Japan.
Next Departure 16th Nov, 2024
2024 Food Tour of Kyushu, Japan in Autumn
A gastronomic adventure through the island of Kyushu, fast-becoming Japan's foodie destination for its fresh produce and culinary tradition and innovation.
Next Departure 17th Nov, 2024
2024 Autumn Tour of Northern Japan
Staged in Japan's northern region of Tohoku, much less visited by international tourists, this tour offers the rural traditions and warm hospitality, intense autumn colours and stunning natural landscapes.
Next Departure 22nd Oct, 2024
2024 Autumn Tour of Japan's Wild West
See some of the most remote and rugged areas of Japan in the fall. Japanese National Parks, Japan Alps including pristine Kamikochi. A tour to experience the dramatic landscapes of Japan from its tallest mountains to the deepest gorge.
Next Departure 5th Nov, 2024
2024 Walking Tour of Nagano & Japan Alps
This walking tour takes you to some of Japan's most pristine and stunning remote landscapes, with the Japanese Alps high above you and at the peak of autumn too. The brilliant autumn colours will take your breath away on a variety of short walks (8-10km) through the national parks and small villages.
Next Departure 14th Oct, 2024
2024 Spiritual Walks of Northern Japan
2024 Spiritual Walks of Northern Japan (in Yamagata) takes you through spiritual mountains, national parks ablaze in autumn colours and authentic onsen villages. An ideal opportunity to be stunned by the beautiful Japanese rural landscapes and the warm traditional hospitality of northern Japan.
Next Departure 13th Oct, 2024
2024 Walking Tour of Nakasendo and Takayama
Unforgettable hiking on the Nakasendo Way – Japan's most scenic walking route. The 8-Day guided tour also includes the historic town of Takayama.
Next Departure 8th Nov, 2024
2024 Architecture Tour of Shikoku Japan
A once-in-a-lifetime journey to experience the best of Japan's traditional and contemporary architecture. Travel through spectacular landscapes of valleys and mountains, and stay in designer-styled accommodation in charming historic towns.
Next Departure 8th May, 2024
Autumn Tours of Japan departures
People often ask us when and where are the best places to go and see the autumn colours in Japan.
The long archipelago of Japanese islands means peak autumn time is different north to south. That is why each of our Autumn Japan Tours have only one or two departures – to catch the peaks! Our blog about Autumn in Japan discusses more about the best places to visit and what to do in Japan during autumn.
At Journey to the East we are committed to providing authentic and most memorable experiences in Japan – for both Small Group Tours and custom-built Private Tours. Whether it is your first visit or you have been several times to Japan, you will always find something new and have special experiences with Journey to the East. Our travel style is chosen to immerse you in the culture and landscape of the country and expose you to a rich variety of unique experiences.
We do this by taking you beyond the tourist hotspots to explore the lesser-known parts of Japan. Our tours are designed to strike the right balance between the classic highlights and local secrets, the urban and the rural, the historic and the contemporary, and in doing so, reveal the true heart of Japan.
With Journey to the East, you will have fun and be safe on your deeply rewarding journey through this endlessly fascinating country!
We are specialists that just handle tours within one country, Japan. Whether you are from the USA, Canada, UK, Australia, New Zealand or beyond we meet you at the airport upon arrival into Japan and ensure a smooth and stress-free time in a foreign land.
Ryokans is a Japanese style accommodation, mostly consists of Japanese style rooms with tatami matt floor and futon bedding, and private ensuite. Some ryokans have a western style room with beds. A Japanese style room always has a low table and flat cushions to sit on, but the room may or may not have chairs. Most ryokans have an additional large public bath for guests and includes kaiseki style dinner. Breakfast can be Japanese style (rice, miso soup, fish etc.) or western style buffet.
Size and standard vary from 5-star large international chains to regional small business hotels. Generally, in Japan twin rooms (two single beds) are more common than double rooms (one double bed), and some hotels in regional cities only have twin rooms. Room sizes are generally smaller in cities. Also beds and pillows tend to be firmer than those in western countries.
Size and standard vary from 5-star large international chains to regional small business hotels. Generally, in Japan twin rooms (two single beds) are more common than double rooms (one double bed), and some hotels in regional cities only have twin rooms. Room sizes are generally smaller in cities. Also beds and pillows tend to be firmer than those in western countries.
The vast majority have Japanese style rooms and shared bathroom although there are limited number of temples with a western bedroom with ensuite. The stay at shukubo includes Buddhist vegetarian dinner and breakfast. Dinners are served early, around 5pm. They are run by monks, and facility and services are basic. Guests can attend morning service in the main hall.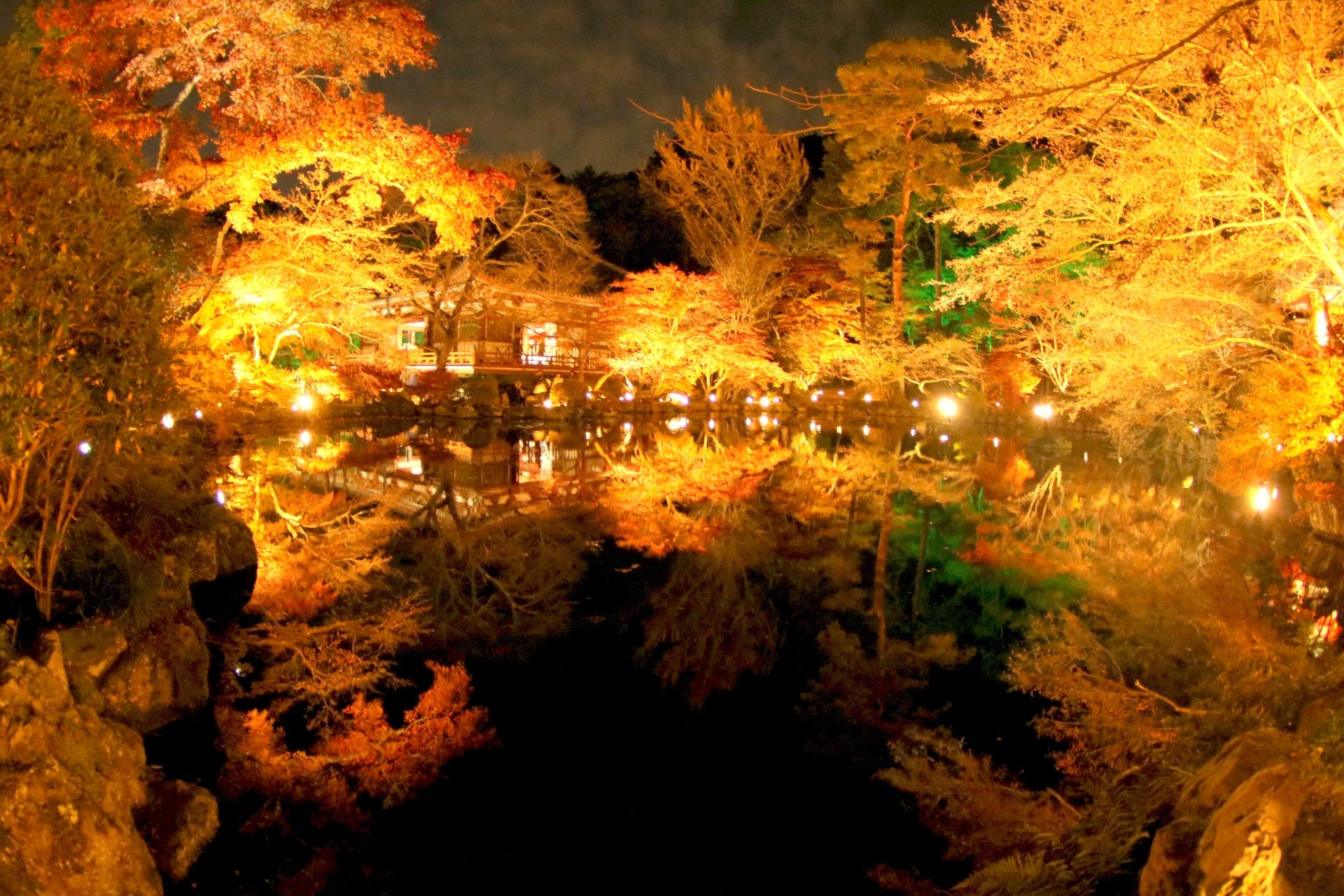 Best 5 Japanese Gardens in Autumn
Autumn in Japan – When to go and things to do
Get in touch and book your next trip with Journey to the East